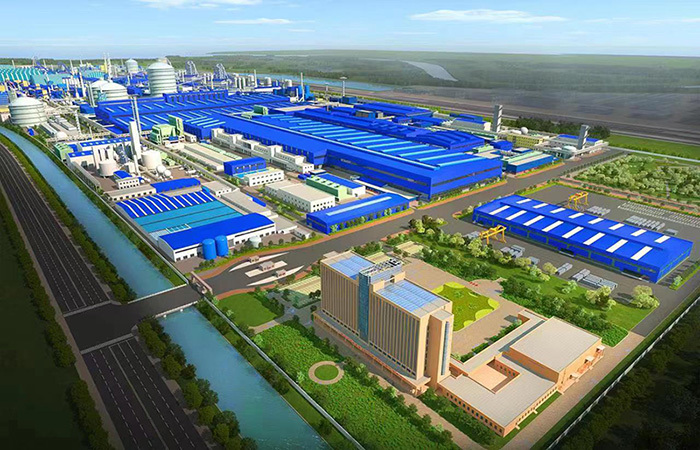 Cangzhou China Railway Equipment Manufacturing Materials Co., Ltd.
Cangzhou China Railway Equipment Manufacturing Materials Co., Ltd. was established in December 2006 and is located in Bohai New District, Cangzhou. It is affiliated to China's top 500 company Xinhua Metallurgical Holding Group. It has 11500 employees. It is a company integrating sintering, ironmaking, steelmaking, hot rolling, A large-scale steel-coke joint enterprise integrating cold-rolled galvanizing, coal chemical industry, waste heat and pressure power generation and sewage treatment, an important hot-rolled strip production base in the north of China.
The company has a complete quality, energy, safety and environmental protection management system, the overall design starting point is high, the equipment level is advanced, the environmental protection facilities are advanced, the production process is compact, and the layout is reasonable. It is only 5 kilometers away from the comprehensive terminal of Huanghua Port and has a unique geographical location. At present, our company has 2 technological innovation centers, 1 industrial research institute, 1 provincial A- level R & D institution, with more than 600 patents of various types, and R & D expenses are among the best in the city.
The company adopts a large number of mature technologies and processes at home and abroad, based on domestic "China First Heavy" and other well-known manufacturers, and its equipment level ranks among the forefront of private steel enterprises in the country. The main equipment and facilities include: 3 240 ㎡ sintering machines, 1 260 ㎡ sintering machine, 1 180 ㎡ sintering machine, 4 6 m 55-hole dry quenching furnaces, 4 7.1 m 60-hole dry quenching furnaces, 3 2500m ³ and 1 1350 m ³ blast furnaces, 3 180t converters (equipped with LF and RH refining furnaces),1 1250mm and 1 1780mm new alloy steel rolling production line.
The company's leading products are: 1.5-20mm (thickness) × 450-1630mm (width) high-quality carbon structural strip steel and low-alloy high-strength strip steel, which can be directly used to produce 140-508mm diameter large-diameter straight seam welded pipe and spiral welded pipe, highway guardrail plate, steel formwork and other steel structures such as automobile girders and shelves. It can also be used as cold-rolled strip steel substrate and processed into galvanized plate, after rolling, or used in thin-walled welded pipe, cable tray, bucket tank, stamping parts and other industries.
In the future, we vow to build the enterprise into a large-scale private iron and steel enterprise group with strong comprehensive competitiveness, green, low-carbon and sustainable development, and make due contributions to the rapid and healthy economic and social development of Bohai New area and even Cangzhou!


Scan code for more information